Department of
Zoology
About the Department
The Department of Zoology, Rammohan College came into existence from the beginning of the College in 1961 as pass course undergraduate programme. Soon the department flourished under the leadership of various eminent teachers and it started Honours course in the year 1980 with 10 students affiliated by the Calcutta University. Now Department of Zoology is teaching 43 Honours students in each semester.
| General | SC | ST | OBC A | OBC B | Total |
| --- | --- | --- | --- | --- | --- |
| 26 | 08 | 02 | 04 | 03 | 43 |
Academic Programs
3 years Honours degree course (CBCS) programme in Zoology in combination with Botany and Physiology/Chemistry (6 Semester)
3 years General degree course (CBCS) programme in Zoology in combination with Botany and Physiology/Chemistry (6 Semester)
Syllabus:
Download syllabus from : Download
Future Prospect of Studying Zoology (Honours)
Zoology is "Study about animal" concept has been changed now a days. The most upgraded syllabus is taught in CBCS form, affiliated by University of Calcutta. After completion a student can go for not only M.Sc (Zoology/Life Science) but also M.Sc. (Biotechnology), M.Sc (Biochemistry), M.Sc (Molecular Biology), M.Sc (Bioinformatics), M.Sc (Marine Science), M. Sc (Wild Life), M.Sc (Oceanography), M.Sc (Forestry), Post Graduate Diploma in Forest Management (Bhopal),  B.Tech (CEBB). The Department is also planning to introduce DMLT (Diploma in Medical Laboratory Techniques) course in future.
Laboratory Facilities
The department is having well equipped 3 class room/laboratories and an additional Research facility; the following instruments are available with the department for UG Students:
Autoclave
Camera Lucida Mirror and Prism
CCD camera
Centrifuge Machine(Normal and Ultra)
Chemical Balance with Weight Box
Colorimeter
Colorimeter Digital
Computer
Digital Balance
Digital Temperature and Humidity Controller
Distilled water Plant
Haemometer
Hand Lens with Light attachment
Homoziniser
Horizontal Gel
Incubator
Micropipette
Microscope CH 20i
Microscope Compound
Microscope CX 21
Microscope Instavision
Microscope MLX B
Microscope Phase Contrast
Microscope Projection
Microscope with Light attachment and Eliminator (Trinocular)
Microscope Simple
Modem
Orbital Shaker
Overhead Projector
pH Meter
pH Meter Digital
Pointed Eyepiece
Power Pack
Printer
Refrigerator
Slide Cabinet
Soxhelet Apparatus
Spectrophotometer
Stage – Ocular Micrometer
Thermometer
Tray Functional (Paraffin)
Vertical Slabe Gel
Microtome Machine
TDS Meter
Pentype pH Meter
Gas Cylinder small
Tool Pump
Induction Heater
Microtome Blade Set
Minus 20 Refrigerator
Library
Apart from Central Library of the College, the Department also having a library of 300+ books, for the students and faculties. The Department also provides e-books (PDF format) to the students.
Museum
The Department  contain a rich museum with over 200+ preserve specimens, bones, slides and a repository of local Amphibia. The Department is planning to construct one "Fish Gallery" in future.
Excursion and Field Training
Zoology  Department conduct field training and excursion for the students as per requirement of the syllabus at regular interval. Memories of field training and excursion are shown here:
Extra Curricular Activities
Volunteer of World Wide Fund for Wild Life (WWF): Rammohan College officially registered for the partnership with WWF- India since 2018. Students of Zoology Department participated as WWF-volunteers to resolve environmental issues in their college, community and Kolkata. In 2019, students of Zoology department took part in WWF-India's youth volunteer programme, ECHO that aims to create Environment Conservation Heroes in colleges across the country through bridging the gap between environmental awareness and conservation action. Their work on this ECHO project praised a lot by WWF. They build awareness among people of their city about plastic pollution and finding of the path to minimize the use of plastic. In November 2019, at the venue, Offbeat CCU (36/F, Topsia Rd, Topsia, Kolkata- 700039) students join the ECHO workshop. In 2020, students of participated in a program named Tide Turners Plastic Challenge arranged by WWF in partnership with UN environment to engage youth in conversation, action and advocacy around reducing the use of single-use plastic from our day to day life and have got certificates from UNEP (UN Environment Programme), National Geographic, WWF and CEE (Centre for Environment Education).
Environmental Audit:
Students of Zoology Department performed assessment of Butterfly Diversity and Bird Diversity of adjacent area. Students also worked on Peoples Biodiversity Registrar Project of West Bengal Biodiversity Board, Government of West Bengal under instruction of National Green Tribunal.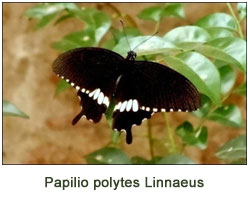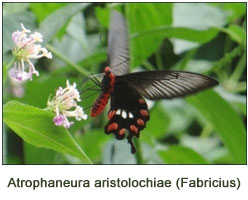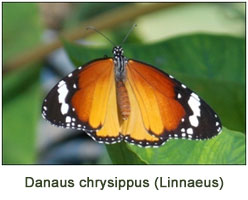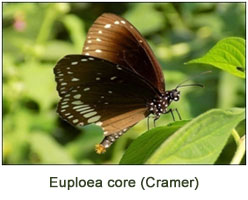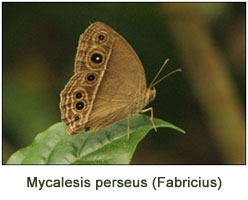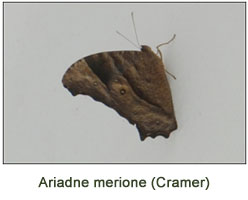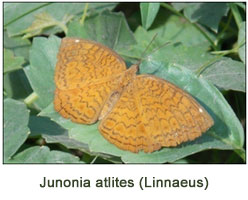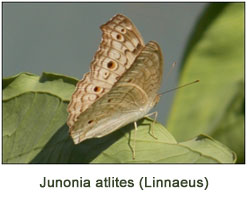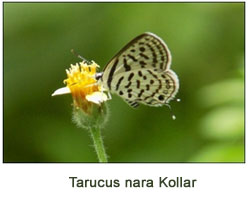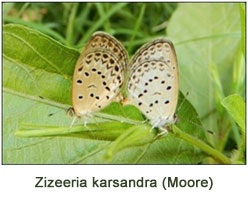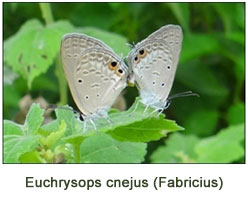 Students Seminar and Sports: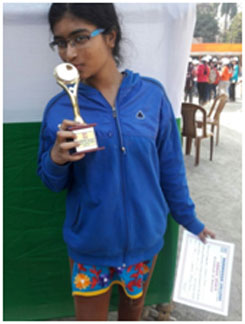 The students of Department of Zoology are encouraged to participate in seminars, sports, NCC, NSS and cultural activities.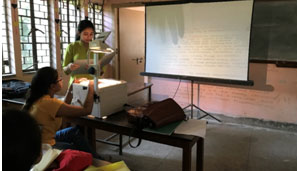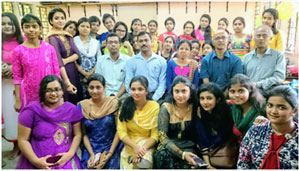 Academic Results of Department of Zoology (2010 -2019)

Faculties
Dr. Samarendra Nath Banerjee, Ph.D., FZS. Associate Professor [View Profile]
Dr. Shantanu Das, Ph.D. Associate Professor. (Coordinator, Environmental Studies) [View Profile]
Dr. Kaustuv Dutta Choudhury, Ph.D. Assistant Professor. [View Profile]
Dr. Santi Ranjan Dey, Ph. D (Head and Assistant Professor). [View Profile]
Prof. Chayanika Roy, M.Sc. Assistant Professor.(Coordinator WWF Programme) [View Profile]
Prof. Sanjay Kumar Pal, M.Sc. Assistant Professor. [View Profile]
Dr. Samik Acharjee, Ph.D. Assistant Professor. [View Profile]
Non Teaching Staff
Sri. Narayan Pramanik. MP
Sri Shuvendu Mitra, MP.
Sri Amit Kumar Ari, BA (Gen)
Mrs. Pratiksha Murmu, M.Sc (Geography)
Research in Zoology Department
Faculties of this department are actively involved in various research projects in the field of Genetics, Molecular Biology, Cell Signaling, Cancer, Entomology, Ecology etc. A number of projects are running in this department.
Animal House Facility:
Department of Zoology is the only college in Calcutta University with ICMR recognized Animal House facility (as per guideline of CPCSEA, Government of India) and following facility and instruments are designated for research in the department
One cubicle for Mouse
One cubicle for Rat
One Experiment cum Observation room
Store room for animal food and one changed room
One washing cum sterilization room for mouse food
One Trinocular Research Microscope with Photographic or Microimage Projecting System.
One Binocular Research Microscope B.M.MLX 13
One Centrifuge Machine Speed of 12000 rpm( Remi)
One Cold Centrifuge Model CM 12
One refrigerator ( Large160 l)
One Deep Freezer (-200C) 150 l ; Blue Star Horizontal Single door
Two Rotary Microtomes ( Weswox )
One Double beam Spectrophotometer (UV-Vis)
Colorimeter with 8 filter systemic Model -112
Electrophoresis Apparatus for Protein and DNA
One Thermostat controlled Automatic shaker
One Digital Balance
Two ordinatory Balances
One Digital Incubator
One Ordinary Incubator
One pH meter
One Electrical Homonizer
Two Hot Plates
One large 5 lit. capacity Glass distillation Plant
One Soxlet apparatus for extraction and isolation of Plant materials
Stage Micrometer with Ocular for measurement of cell.
Camera Lucida
Slide Cabinet
Overhead Projector Liberty Vision – 285
One Computer ( Desktop) with Internet facility
Present Faculty
Dr. Santi Ranjan Dey
Ph.D.,
Assistant Professo and HOD
View Profile
Dr. Samarendra Nath Banerjee
Ph.D.
Associate Professor
View Profile
Dr. Kaustav Datta Choudhury
Ph.D.,
Assistant Professor
View Profile
Dr. Samik Acharjee
M.Sc., Ph.D.
Assistant Professor
View Profile
Research Scholars:
Supervisor
Scholar
Dr. Samarendra Nath Banerjee
Dr. Srabantika Mallick (Awarded)
Ms. Anasua Banerjee
Mr. Sudipta Chowdhury
Dr. Kaustuv Dutta Chowdhury
Ms. Pujita Ghosh, JRF, WB-DST
Ms. Soumi Banerjee, JRF, WB-DST
Dr. Santi Ranjan Dey
Ms. Subhasree Dutta, JRF, WB-DST
Summer Training /Dissertation Guided by Faculty:
Name of the Supervisor
Name of the student
Institution
Area  of the work
Dr. Samarendra Nath Banerjee
1. Jinita Banerjee
2. Mandira Ghosh
3.Manami Banerjee
4.Piyali Ghosh
5.Mousami Dey
6. Riddhi Mahapatra
7.Dipanjan Ray
8.Priyanka Ghosh
9.Rusha Basu Ray
10.Sudeshna Banerjee
11.Ankita Pal
12.Shreya Sengupta
13.Manjima Pal
14. Anneswa Banerjee
15. Dipika Agarwal
16. Suchandra Basu
17.PujaKarmakar
19. Raggi Mukherjee
20. Sriparna Pal chowdhury
21. Arkadeep Karmakar
22. Sharmistha Maji

Bethune College
PG Department, Vidyasagar College
″
″
″
Ex-student Manchester Univ. U.K
VIT University, Vellore
PG Physiology Rammohan College
″
″
″
Presi University
Presi University
PG Dept, Vidyasagar College
PG Dept, Vidyasagar College
PG Dept, Vidyasagar College
PG Dept, Vidyasagar College
PG Dept, Vidyasagar College
PG Dept, Vidyasagar College
PG Dept of Zoology, Srirampur College
PG Dept of Zoology, Gurudas College
Cytogenetics
Tumour genetics
Amphibian Cytogenetics
Amphibian Cytogenetics
Tumour Biology
Tumour genetics
Tumour Chromosme
Tumour genetics
Tumour genetics
Tumour genetics
Tumour genetics
Tumour genetics
Tumour genetics
Tumour genetics
Tumour Genetics
Tumour Biology
Lung Cancer 
Anti-angiogenic Therapy
Protective efficacy of Adenanthera pavonima
Tumour Biology
Dr.  Shantanu Das
1.Sm. Amrita Datta
2.Sm.Soumasree Sasma
l3. Tanbira Khatun
Presidency University
Presidency University
Vidyasagar University
Fish Biochemistry
Fish Biochemistry
Biodiversity
Name
Title
Institution
Dr. Kaustuv Dutta Choudhury
Udipta Chakraborti
An alternative prospective therapy with Berberine against Hepatocarcinoma – an in vitro study.
Post Graduate Department of Vidyasagar College
Sujan Chatterjee
Regulation of Hepatocarcinoma by S-Allyl Cysteine (SAC) – an in vitro study
Post Graduate Department of Vidyasagar College
Priya Bhowmick
Mechanisms responsible for the SAC and Berberine mediated cell death –An in vitro study.
Post Graduate Department of Vidyasagar College
Kabita Kumari Keshri
Role of S-Allyl Cystine as an active compound of garlic on inhibiting Pb2+ induced early death of erythrocyte –an in vivo study.
Post Graduate Department of Vidyasagar College
Dipanjan Bhattacharjee
Role of allicin in ameliorating Pb2+ induced oxidative stress and hypercholesterolemia in erythrocyte of mice –an in vivo study.
Post Graduate Department of Vidyasagar College
Deblina Mishra
DADS+ Chelerythrine mediated hepatoprotection after DEN+CCL4 exposure – an in vivo study.
Post Graduate Department of Vidyasagar College
Payel Bhadra
Effect of chronic lead exposure on spleen –an in vivo analysis
Post Graduate Department of Vidyasagar College
Debajyoti Patra
Instrumental role of calcium carbide generated acetylene in the induction of lung carcinoma
Post Graduate Department of Vidyasagar College
Subhadip Kundu
Generation of tumorigenic growth with creation of stressful environment in swiss albino mice after chronic transfluthrin exposure
Post Graduate Department of Vidyasagar College
Pujita Ghosh
Generation of lung carcinoma along with creation of stressful environment in swiss albino mice after diethyl nitrosamine exposure
Post Graduate Department of Vidyasagar College
Chayan Banerjee
Effect of Phthalic acid on mice-an in vivo study
Post Graduate Department of Vidyasagar College
Prasenjit Roy
Effect of chronic calcium carbide exposure on pulmonary tissue of mice – an in vivo study
Post Graduate Department of Vidyasagar College
Abinash Mishra
Study on pulmonary stress parameters as an effect of chronic exposure to calcium carbide in mice
Post Graduate Department of Vidyasagar College
Ishita Chatterjee
Effective redox imbalance and structural alterations in pulmonary tissue of mice after calcium carbide exposure
Post Graduate Department of Vidyasagar College
Ankita Rej
Structural alterations along with regulation of apoptotic factors in DEN exposed mice- an in vivo study
Post Graduate Department of Vidyasagar College
On - going Projects
Dr. Kaustuv Dutta Chowdhury
Study on calcium carbide
generated acetylene mediated
alteration in pulmonary tissues
and its protection by
Hexadecanoic acid, ethyl ester
-an in vivo study
Department of Science
& Technology and
Biotechnology, Government of West
Bengal
Rs. 19,99,600/-
Dr. Santi Ranjan Dey
Development of Digital Key for Neuroptera
Department of Science
& Technology and
Biotechnology, Government of West
Bengal
Rs. 10,49,000/-
Award Received
Name
Award Received from National Body

Dr. Samarendra Nath Banerjee

FZS Awarded by the Zoological Society, Kolkata
UGC Travel Grant Award to deliver lecture and act as Co-chairperson in the 10th World Congress on Cancer in Crete, Greece 2005.
UGC Travel Grant Award to attend and present Paper in the 18th International Chromosome Conference in Manchester, U.K. 2011
UGC Travel Grant Award to deliver talk in International Conference 5th Chromosome Colloquiam in Kesertsart University, Thailand. 2015.
Dr Santi Ranjan Dey
B B Sarkar Memorial Gold Medal, 2014. Physiological Society of India
Prof. Chayanika Roy
Best Poster Award, National Seminar organized by SEBA, India, 2019
Ms. Subhasree Dutta, JRF
Best Paper Award, International Conference, Linkon University, Malayasia
Student's Award
| Name | Award Received from National Body |
| --- | --- |
| Priti Pandey, 4th Semester | Book Chapter, COVID 19: A Pandemic Disease, Published by Berhampore Girls' College. 2020 |
| Ipsita Jena, 4th Semester | 1st in National Doodle art competition, Goswami Ganesh Dutta sanatan Dharam College |
Collaborations:
1. Departmen of Infertility, Institute of Reproductive Medicine, Kolkata (Dr. Kaustuv Dutta Chowdhury)
UnitàStudi e Strategie, Government of Italy (Dr. Santi Ranjan Dey)